Brands Can Influence Millennials and Gen Z Using Conversation Media
2020 is over. We are into 2021. So much has changed over the past decades when it comes to marketing by brands. To be honest, it's important also to change marketing strategies with time and generation, else brands will lose their relevance. 
This is the generation of millennials and Gen Z. They make up the largest demographic in the world. These people think and consume content in a different way altogether. This means that traditional marketing won't work with them. Brands need to think out-of-the-box to influence them with their marketing strategies. 
One of those innovative yet personal approaches is the use of Conversation Media in brand marketing. Conversation Media basically involves the use of visual media like emojis, GIFs, stickers, avatars, etc. to communicate with consumers. Needless to say, it can make conversations expressive and fun. This is what millennials want from a brand – meaningful and fun conversations. They do not have time to attend phone calls and are comfortable texting on their smartphones or scrolling through social media. Brands can hit the right spot if they harness this need of the new generations of youth.
Let's understand how brands can make use of Conversation Media in marketing with appropriate examples.
Communicate with Emojis
Brands are increasingly using emojis to communicate with their audience. It's easy to gain their attention while they are using their phones. It just takes the right emoji to tell them that you care about their interests. Emojis have brought about a revolution in the way we communicate. They transcend language barriers and can be understood by anyone. It is that one medium of communication that binds an entire generation of people together.
Even data suggests that the use of emojis can drive up engagement rate for brands. 
According to HubSpot, 25.4% of tweets with emojis get better engagement and 57% of Facebook posts get more likes while 33% get shares and comments if they have emojis in them.
If this isn't enough, the Emojics blog reports that emojis increase engagement on Instagram by 48%.
For example, look at this anti-bullying campaign by Burger King.
It featured 30 different collectible Emoji-branded plush toys. Apart from all the popular emojis used by people, it also included customised emoji depicting Burger King and a No Bullying emoji to convey the anti-bullying message. The campaign was run across 80 countries and it was hit.
Another example is that of the World Wide Fund for Nature. 
The organisation used customised animal emojis to send across the message of conservation of endangered species. During the campaign, netizens could donate towards conserving these species whenever they used any of the emojis.
Use GIFs to boost engagement
A survey by Tenor, one of the largest GIF sharing platforms revealed that two-thirds of millennials believe that gifs did a better job conveying emotions than text. Do you also think so?
Actually most of us believe that GIFs are better than static and plain images. We see and use them everywhere – on WhatsApp, Instagram, Facebook and Messenger. 
According to The New York Times, 23 million GIFs are posted on Tumblr every day and Facebook gets more than 5 million GIFs daily. The fact that so many people use GIFs means that they feel connected to them. 
Brands can make use of this in their marketing strategy by incorporating GIFs. Many brands like Netflix, Starbucks, Amazon Prime and KFC have already run successful campaigns using personalised GIFs. 
Use personalised Avatars to connect
Ask any millennial and they will tell you what Avatars are. They use them so much on the internet that they have started associating with them on a virtual level. Like avatars are present in games, social media and messaging platforms. Snapchat was one of the first brands that allowed its users to use Avatars in the form of its Bitmojis. Then brands like Apple and Facebook followed. Cheetos also used Genies in their Halloween campaign. Users could dress their avatars in Cheetos-inspired costumes.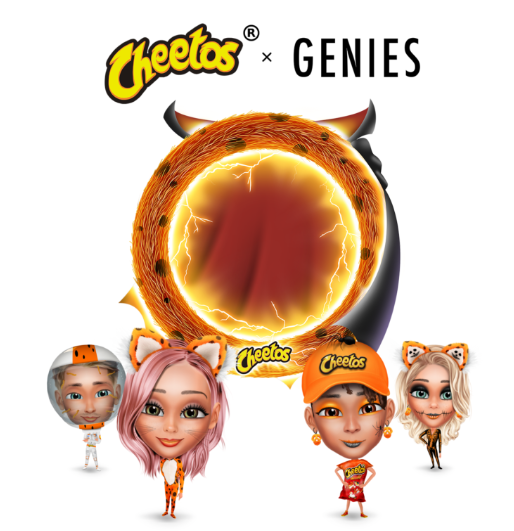 These avatars are not real representations of who people are. They are aspirational identities. People create avatars because they want to see what their aspirational version looks like. 
Users can share their creations through texts via Facebook Messenger, Pinterest, WhatsApp and more.
Interesting way to connect with your audience, isn't it?
With every passing day, marketing is evolving in fun and exciting ways. Brands that get on board with the latest trends will be able to target the right generation. Millennials didn't know life before the internet and social media. So if brands want them to hang around, Conversation Media is the next big thing in marketing.