How much can you negotiate the posted sale price of a property?
Negotiating real estate: from 0 to more than 50%
Sometimes there are different real estate tips where you are told that you have to negotiate a 5% drop in the price, others will tell you that a 10% real estate negotiation is classic, etc. Yet there is no general truth that will help you!
Indeed, each sale is unique and has its characteristics. On some assets, a 10% negotiation will be a real achievement and you will have made a very good deal. While on the other you will have, despite having negotiated -10%, paid too much compared to the price at which you could have had the same type of house or apartment.
If the price requested by the seller is low about the price of similar goods for sale in the same geographical area, it will surely leave without negotiation or with a very slight decrease.
On the other hand, some owners set a selling price completely disconnected from the reality of the local market. They will never sell at the asking price. Generally, real estate listings of this type of property are updated after several months with gradual decreases. Compared to the original asking price, the actual selling price maybe 40% or 50% lower or even higher…
If during the sales period, you can fall for a garment that is too expensive but has a 20% discount without too much impact on your finances, it will not be the same for a real estate purchase.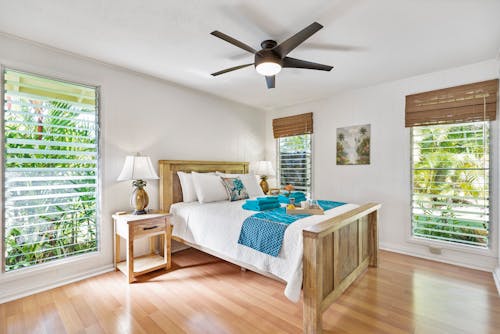 What counts in the end is not the decrease you will get about the starting price but the real price at which you will be able to buy your house or your apartment.
So beware of sellers who inflate their posted selling price to make you believe that you are making a good deal after a small negotiation… Many sellers expect a bargaining margin of 5 or 10% or more, as soon as you look at the asking price!
Many criteria determine the price in real estate. Some are more important than others. The number 1 remains the location.
Beware of real estate listings between individuals
The majority of real estate agencies will refuse to waste their time with assets overestimated by at least 20% which they know will waste their time trying to sell. Besides, the real estate agent can give you directions on a possible real estate negotiation and tell you an order of magnitude. His goal is to sell by finding a compromise between the price desired by the seller and what a buyer is willing to pay.
On the other hand, you will find everything on free real estate ad sites where sellers try to sell from private to private at a much higher price than the market.
This is particularly the case on well-known and widely used sites such as Le Bon Coin where the deposit of a real estate listing is free. Check out our tips for a private to private real estate purchase.
Know your local market
The best way to know how negotiable the asking price for a property that corresponds to your research is to know the prices charged on this type of property.
By analyzing competing properties, you can get an idea of the possible negotiation on the price of a house or apartment. Also, you can use these 7 sites to estimate the price of a home.
Watch for how long the property is on sale
An important piece of information you need to look for to better negotiate your purchase price is the date the property is put up for sale and its history.
This data will allow you to know if the good is having a hard time selling itself and thus to be able to negotiate a bigger price drop. Any property that is not sold after 5 or 6 months is necessarily a property whose price is too high (otherwise someone else would have already bought it). You will therefore have the opportunity to negotiate more firmly and your negotiation will have more chances to pass.
You can also find good deals or see properties that don't sell at all on the other features of this tool to get a more accurate idea of the prices of your local real estate market.
Game of supply and demand and evolution of real estate
As you will have understood, a real estate negotiation is all the more likely to succeed if the supply of such goods exceeds demand. You can thus compete with several sellers, they will be forced to make efforts if they want to sell you their property.
Besides, depending on current changes in apartment and house prices, you will be able to negotiate a significant decline when average prices fall and forecasts are downward. This is a good thing, that is precisely what threatens the real estate market in the event of a rise in rates…
While in very large cities, quality goods are still leaving quickly and with a little negotiation, mainly because of very low real estate rates that boost demand, there are many places where strong negotiations for a real estate purchase are possible. The same goes for apartments or houses with a few defects.
Don't forget that a 10% negotiation on a property at 200,000 euros can earn you not 20,000 euros but 77,000 euros!
Wait, I'm going to have Lowering the purchase price of your property will allow you to save a lot of money… But financing your home can also cost you dearly, so find more than 50 tips to optimize your home loan.